Reiki
Reiki treatment from a qualified Reiki Practitioner in Coventry at Almond Tree Clinic.
Reiki is an ancient form of healing, re discovered in Japan in 1922 by Mikao Usui, who developed the system of Reiki we recognise and use today. It is a gentle, natural healing therapy which aims to restore and rebalance the energy within the body. Problems within the body – on either a physical, mental or spiritual level are thought to be caused by blockages within the flow of the body's energy – Reiki helps remove these blockages, so helping the body to heal itself.
The practitioner does not direct, or influence, the flow of Reiki – rather the energy acts upon the body where it is required. It is completely safe, and will not cause any harm to the recipient and can help in many situations.
Below are examples of what Reiki may provide help with;
- Promoting deeper relaxation and reducing stress levels.
- Improving sleep
- Helping recovery from illness or surgery
- Emotional stress and depression
It is important to point out that Reiki is not a substitute for medical care, although it can be used alongside any other treatment.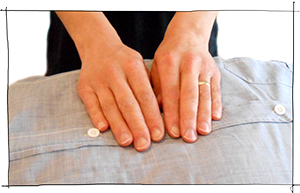 The treatment begins with a short consultation to discuss why you have come for Reiki and your treatment expectations. You are then made comfortable on the couch with pillows and blankets – it is not necessary to remove any clothing. Soft music and candles create a soothing atmosphere and you may find yourself drifting off to sleep during the treatment.
During the treatment, the Reiki practitioner lightly rests their hands in twelve different positions on the body – on the head, chest, abdomen, legs, and back. The treatment will take approximately 50 minutes, after which you will be encouraged to rest for a few minutes on the couch, before being offered refreshments.
Reiki Treatment Option
£32 for a 50 minute treatment.

How To Book

1) As appointments can book up quickly, it is advisable to first check availability & book in, by contacting 0785 2929532 (texting is usually easier) before paying.
2) Once booked in, you can pay via PayPal by clicking the 'Add to Cart' button below & completing payment, or pay with cash on the day of your appointment.


During the payment process please do not select the option to delay payment by 14 days.
Payment by PayPal, or by credit/debit card through PayPal, is currently only available on-line.