Deep Tissue Massage
Deep Tissue Massage in Coventry at Almond Tree Holistic Therapies Clinic by a Qualified Massage Therapist.
As the name suggests, this massage works at a deeper level to release tightness and restrictions in the muscles, tendons and ligaments. Why not book now for a relaxing deep tissue back, neck and shoulder massage for £30 or a deep tissue body massage for £40 - this massage covers the back, neck, shoulders, arms and legs.
Due to bad postural habits, mental or emotional stresses and work related muscular tension, many people develop muscular imbalances which may cause pain and discomfort. Deep Tissue Massage uses a deep, firm pressure and trigger point therapy to release this muscle tension, increase the flow of oxygen and nutrients to the tissues and break up old structural patterns.
Although the Deep Tissue Body Massage is not a gentle, relaxing massage and may at times cause some discomfort, pressure is applied slowly and care is taken to work within the comfort zone of each client.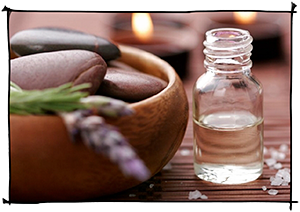 The massage begins with a short consultation to discuss your medical history, assess your posture and establish your main areas of discomfort. During the massage, you will be covered with warm cotton towels and only the area currently being massaged will be exposed. Your comfort and dignity is of the utmost importance at all times.
After the massage, you will be encouraged to relax and rest for a few minutes, before being offered a refreshing drink.
Deep Tissue Massage Options
£42 for a 75 minute Body Massage.
£32 for a 50 minute Back, Neck, Shoulders Massage.

How To Book

1) As appointments can book up quickly, it is advisable to first check availability & book in, by contacting 0785 2929532 (texting is usually easier) before paying.
2) Once booked in, you can pay via PayPal by clicking the 'Add to Cart' button below & completing payment, or pay with cash on the day of your appointment.


During the payment process please do not select the option to delay payment by 14 days.
Payment by PayPal, or by credit/debit card through PayPal, is currently only available online.
Please note there are medical conditions where a deep tissue massage is not recommended, these include infectious skin disorders, acute infectious diseases, a thrombosis/embolism (clots), phlebitis, aneurysm, bone fractures/ acute soft tissue injuries, cerebral palsy, haemophilia, recent surgery/scar tissue or a high fever. In other instances it may be necessary to check with your GP before booking a treatment, for example if you have diabetes, cancer, very high/low blood pressure, bipolar disease, any kind of heart condition, osteoporosis or epilepsy. If you have any questions regarding this information, please email me or phone to discuss your concerns.